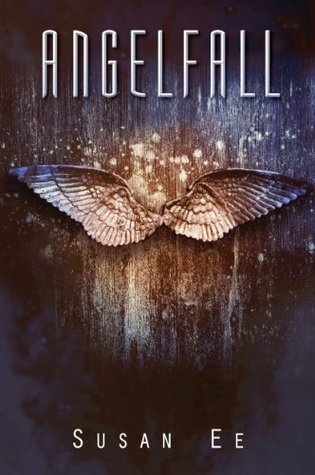 by Susan Ee
Source: Netgalley
Goodreads Summary:
It's been six weeks since the angels of the apocalypse destroyed the world as we know it. Only pockets of humanity remain. Savage street gangs rule the day while fear and superstition rule the night. When angels fly away with a helpless girl, her seventeen-year-old sister Penryn will do anything to get her back…
My Review:
4 of 5 Stars
I was incredibly curious about this book after reading the description.  Penryn has been through so much just to keep her family safe even before the apocalypse and it seems things have only become that much more difficult after.  There are so many moments I ache for the position she's in.  I'm also intrigued by the angels – why are they here, what are they doing.  It appears that not all angels are what we have believed.  Many questions arise through the book of who is bad and who is good and to what lengths will you really go to protect the ones you love even when they hurt you over and over.  My only slight critique with this book is that at times Penryn just comes across as a bit.. oblivious.  She has all of these life experiences but doesn't have hardly any self awareness which for someone her age might be understandable but at times comes across as just silly.  Still a solid and worthwhile read and I really enjoyed it!
 FTC Disclosure: I received this free from the publisher in exchange for an honest review.  This in no way influenced my opinion of the book and I was provided with no other compensation.